Action back
(synthetic jute)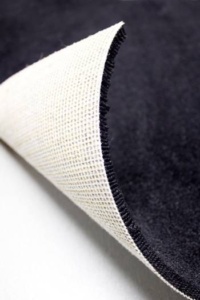 Action back is a strong and stable woven synthetic fabric. It is one of the most used types of carpet backings. Carpet with an action back can be fitted by stretching.
Comfortex Plus Feltbac
(Beige Felt)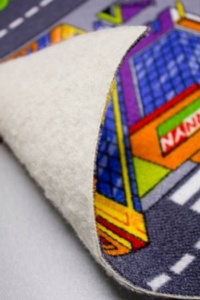 Beige felt is a dense fabric made of entangled textile fibres. When used as a carpet backing it improves heat and noise insulation and wear-resistance of carpet. Carpet on beige felt backing is comfortable to walk on and requires no underlay.
Foam

Foam is a synthetic material with improved acoustic and heat insulation characteristics. Carpet with foam back is comfortable underfoot and does not require any underlay.
Gel foam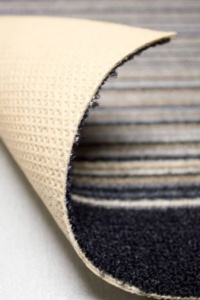 Gel foam is a solid and flexible material that is waterproof and anti-slip when used as a carpet backing. It is a perfect backing for carpet runners and rugs.
Fusionbac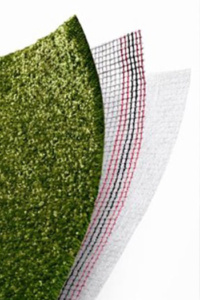 FusionBac is a unique premium carpet backing. It is made by fusing together a fleece layer and a woven polypropylene backing. FusionBac carpet backing combines advantages of these materials: it is strong and stable as well as soft and insulating.
FusionBac makes carpet easy to install, improves its heat and noise insulation and makes it last longer. FusionBac is suitable for all installation methods including stretch fit.